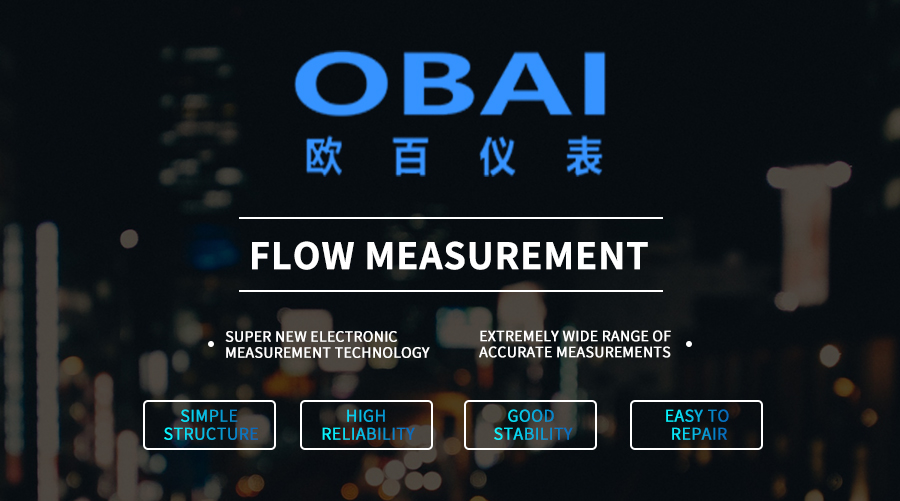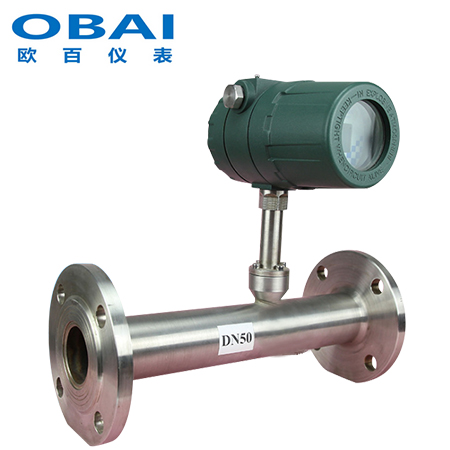 Air flow meter
Wuxi oubai electromagnetic flowmeter is manufactured with the latest technology of contemporary electromagnetic flow and has the following characteristics:
An air flow meter is an apparatus for converting the flow of inhaled air into electrical signals. The advantage of the air flow meter is that the pressure loss is very small, can be measured flow range. Air flow meter maximum flow and the ratio of minimum flow part of above commonly, applicable industry wide range of pipe diameter, and up to 3 m, the output signal and the measured flow into linear, high accuracy, can be measured conductivity of 1 mu s/cm or more acid, alkali, salt solution, water, sewage, corrosive liquid and slurry, pulp fluid flow. But the air flow meter cannot measure the flow of gas, steam and pure water.

1. Measuring medium: liquid, general gas, natural gas, steam (saturated steam and superheated steam);
2. Possible range of measurement: Reynolds number is 5 * 103 ~ 7 * 106
3. Normal measurement range: Reynolds number is 2 104 ~ 7 106
4. Measured velocity range: liquid 0.5 ~ 7m/s, gas 4 ~ 35mm/s, steam 7 ~ 70m/s
5, by measurement of body temperature: - 40 ℃ ~ + 300 ℃
6. Measured fluid temperature: 1.6, 4, 25MPa
7. Accuracy: level 1, level 1.5 and level 0.5 (0.5 can only be achieved through non-linear dressing);
8. Repeatability: 0.2% of the indicated value;
9. Surface material: ICr18Ni9Ti;
10, pressure loss: 1.2 r V2 10-6 formula: p-pressure loss r-measured fluid density (Kg/m3) v-tube average velocity (m/s)
11, the environment temperature: - 20 ℃ ~ + 55 ℃ (special request order)
12. Ambient humidity: 90%RH
13. Atmospheric pressure: 86-106kpa
14. External power supply: 3.6 ~ 224VDC
15. Internal power supply: 3 ~ 4.5VVDDC
16. Power supply: 80/A
17. Operating voltage: 2.7 ~ 3.6v
18. Operating frequency: 0.1 ~ 3000H
19. Signal long distance: 100mm
20. Signal output: pulse output (external power supply source) current output 4 ~ 20mADC(24VDC power supply outside two-wire system) pulse output and current output can only choose one way.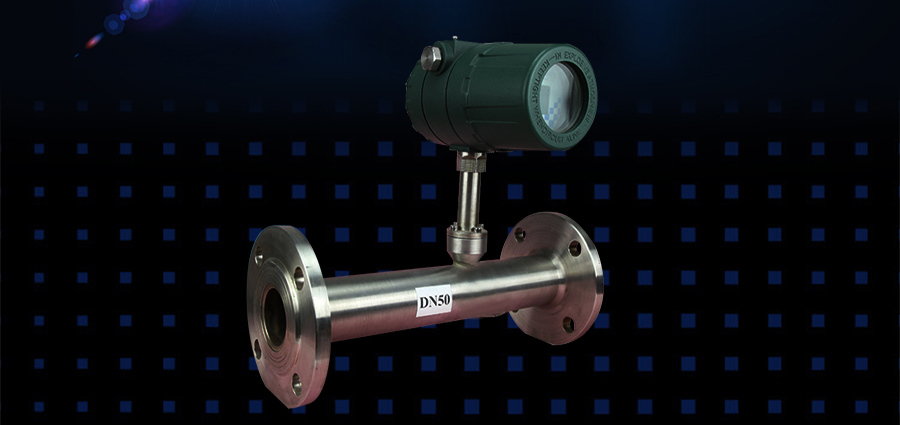 Measure the volume flow and mass flow of steam, gas and liquid.
It can realize the disassembly and assembly of the sensor without interruption, and the separation of the amplifier and the sensor (separation distance of 15m).
Using disturbance elimination circuit and anti - vibration sensor head, vortex flow meter makes the meter has a certain anti - environmental vibration performance.
The pressure loss is small, the range is wide, the range is up to 10-40 times.
No mechanical moving parts, long-term stability, simple structure for installation and maintenance.
Pieces can be measured medium temperature up to + 350 ℃ (+ 450 ℃).