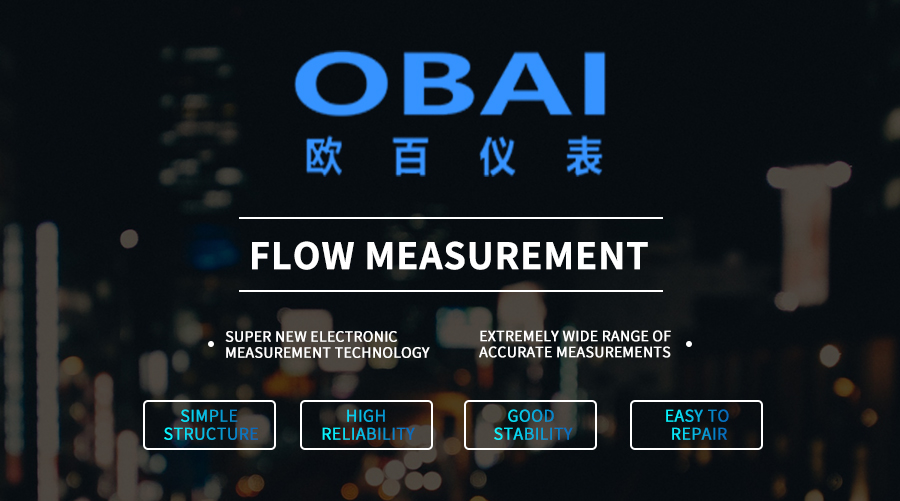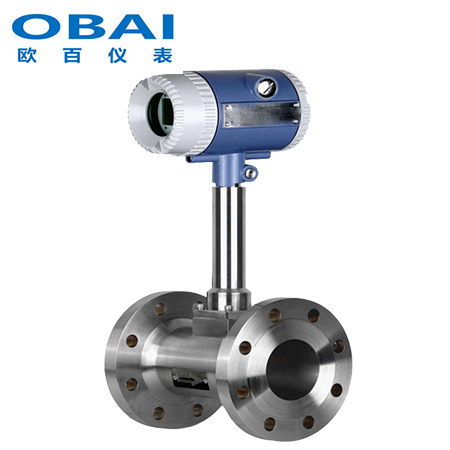 Methane flow meter
Wuxi oubai electromagnetic flowmeter is manufactured with the latest technology of contemporary electromagnetic flow and has the following characteristics:
Biogas flowmeter is a new kind of flowmeter based on karman vortex street principle. Because it has the advantage that other flowmeter cannot hold concurrently, got rapid development since 70 time, show according to concerned data, the proportion that the developed country such as euramerican USES vortex street flowmeter to rise substantially now, already applied at each domain extensively. It will take the leading position in the future flow meters and is an ideal substitute for orifice flowmeters.
Vortex flow sensors are suitable for measuring mass and volume flow rates of superheated steam, saturated steam, compressed air and general gases, water and liquids.

Code name

size

Flow range ㎡/h

HR-LWJ25

DN25

1~10(liquid)

25~60(gas)

For steam flow rate, please refer to the manual. For DN300 +, it is recommended to use a plug-in vortex flowmeter

HR-LWJ32

DN32

1.5~18(liquid)

15~150(gas)

HR-LWJ40

DN40

2.2~27(liquid)

22.6~150(gas)

HR-LWJ50

DN50

4~55(liquid)

35~350(gas)

HR-LWJ80

DN80

9~135(liquid)

90~900(gas)

HR-LWJ 100

DN100

14~200(liquid)

140~1400(gas)

HR-LWJ 150

DN150

32~480(liquid)

300~3000(gas)

HR-LWJ 200

DN200

56~800(liquid)

550~5500(gas)




Code name

Function 1

N

No temperature and pressure compensation

Y

There is temperature and pressure compensation




Code name

Output type

F1

4-20ma output (two-wire)

F2

4-20ma output (three-wire system)

F3

RS485 communication interface




Code name

Measured medium

J1

liquid

J2

gas

J3

steam




Code name

The connection method

L1

Flange mounting type

L2

Flanged connection type




Code name

Function 2

E1

1.0

E2

1.5

T1

The normal temperature

T2

The high temperature

T3

steam

P1

1.6MPa

P2

2.5MPa

P3

4.0MPa

D1

Internal 3.6v power supply

D2

DC24V power supply

B1

Stainless steel

B2

Carbon steel




No mechanical moving parts, not easy to corrosion, stable and reliable, long life, long-term operation without special maintenance;
16 bit computer chip, high integration, small size, good performance, strong function;
The intelligent flowmeter integrates the flow probe, microprocessor, pressure and temperature sensor into one, and adopts the built-in combination to make the structure more compact, which can directly measure the flow, pressure and temperature of the fluid, and automatically real-time tracking compensation and compression factor correction;
The double detection technology can effectively improve the detection signal strength and restrain the interference caused by pipeline vibration.
Adopting the domestic leading intelligent anti-seismic technology, the interference signal caused by vibration and pressure fluctuation is effectively suppressed. Strong anti-interference;
It adopts Chinese dot matrix display screen, which can display the volume flow under working state, volume flow under standard state, total amount, medium pressure, temperature and other parameters directly.
With EEPROM technology, it is convenient to set parameters and can be stored permanently.
The converter can output frequency pulse, 4 ~ 20mA analog signal, and has RS485 interface, can be directly connected to the computer, the transmission distance up to 1.2km;