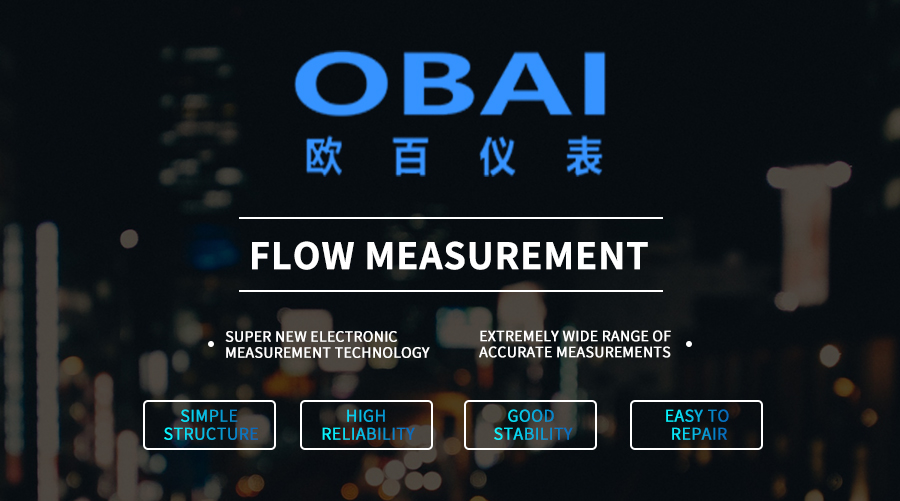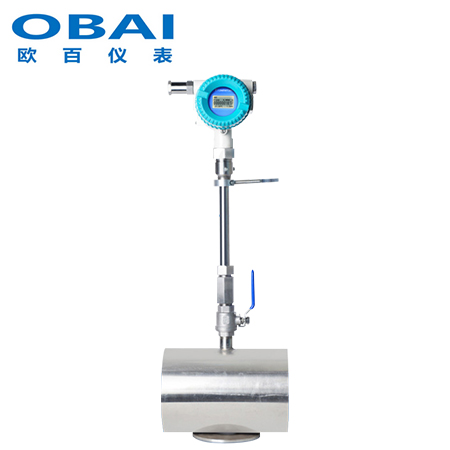 Hot gas mass flowmeter
Wuxi oubai electromagnetic flowmeter is manufactured with the latest technology of contemporary electromagnetic flow and has the following characteristics:
Thermal gas mass flowmeter is a kind of instrument which USES the principle of thermal diffusion to measure gas flow. The sensor consists of two reference levels of thermal resistance (RTD). One is the speed sensor RH, and the other is the temperature sensor RMG, which measures changes in gas temperature. When the two RTDS are placed in the gas under test, the sensor RH is heated and the other sensor RMG is used to sense the temperature of the gas under test. As the gas flow rate increases, the airflow takes away more heat, and the temperature of the sensor RH decreases.

HQRS熱式氣體質量流量計技術參數

Measuring range

0.4... 92.7 sm/s *(standard range correction)

0.8... 185 sm/s *(extended range correction)

(for flow measurement ranges of different pipe diameters, please refer to the volumetric flow range table)

*sm/s: standard flow rate

precision
(1.5% reading + 0.3% full range)
A condition that guarantees accuracy

Environment/process temperature 23 ° C + 3 ° C

Environment/process humidity < 90%, no condensation

Process pressure is 0.6mpa

repetitive
0.25% of the reading
t95The reaction time
<5s
Sampling rate
The display and output refresh every 20, 0 milliseconds
Pipe diameter

Insert: DN25... DN1500

Pipeline type: DN15... DN80

Process connection

Insertion: "G thread (ISO 228-1)

Pipe type :R type thread (ISO 7-1), flanges EN 1092-1, ANSI 16.5, JIS B2220

Measuring the dielectric

Any gas whose composition and mixing ratio are known and constant, standard gas list,

See ordering information medium temperature

Operating temperature

- 40... + 150 ° C (medium temperature, plug-in)

- 40... + 100 ° C (medium temperature, pipeline)

- 40... + 65 ° C (ambient temperature)

Operating pressure

1.6 MPa (insert type)

4.0mpa (pipeline type)

Analog output

2 x 4... 20 mA, load * high for 500 ohms, active or passive output optional,

Measurement channel optional, output range programmable

Pulse/alarm output
1 pulse for every 1, 10 or 100 consumption units, alarm programmable
The power supply
16-30 VDC, 7 W
The shell
NEMA 4X, IP 67
Sensor material
Type 316L stainless steel
certification
CE, RoHS
ATEX : II 2 G Ex d IIC T4(Optional)
Field bus (optional)
MODBUS
HART
M-BUS
Configuration interface

Hill service package

bluetooth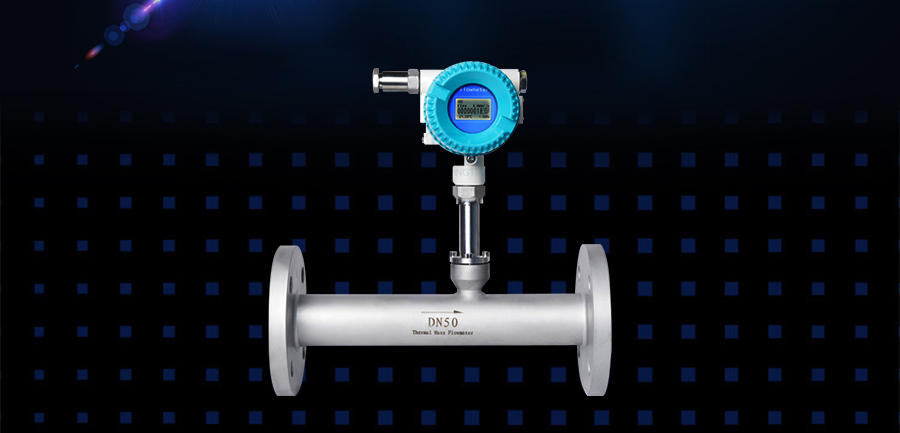 1, international first-class technology, imported equipment fine processing, leather durable, good precision and repeatability.
2, the use of imported German military bearings, oil lubrication guarantee at any time can be excellent and stable measurement, the highest can reach 0.5 class.
3. Wide range and low initial flow.
4. The theme adopts one-time casting molding technology, and the impeller is made of aluminum alloy; Corrosion resistance, high pressure resistance, impact resistance
5, cast aluminum explosion-proof square meter head, the meter head can be 350 degrees free rotation to facilitate the viewing of data
6, the body with rectifier greatly shorten the distance before and after the straight pipe
7. The exit is equipped with a filter net to effectively filter the damage of small and medium particles to the impeller
8. Large LCD display instantaneous and cumulative flow, temperature, pressure, standard condition value and working condition value
9. It is manufactured in strict accordance with national standards and enterprise standards and has obtained the type evaluation certificate and national measuring instrument license issued by the national measures
10. The product has passed high and low level interference test, and has excellent low-voltage and high-voltage metering performance
11, the use of international advanced design concept, can greatly extend the service life of the instrument
12. The patented integrated rectifier is adopted, which has low requirements for the installation of the front and rear straight pipe sections of the flow meter (no requirements for the first 2DN and the downstream).
13, independent movement design, good interchangeability, easy maintenance
14. Special time display and real-time data storage functions ensure that internal data are not lost and stored permanently
15, explosion-proof marks for Exia Ⅱ CT6 GB, protective class IP65
16. The liquid crystal display with high contrast can display the total amount, flow rate, time and percentage of flow rate in working conditions, etc
17. It can be used in conjunction with the IC card controller of the company to realize the prepayment function (paying before using gas).
18. It can be combined with our intelligent LNG\CNG gas station management system