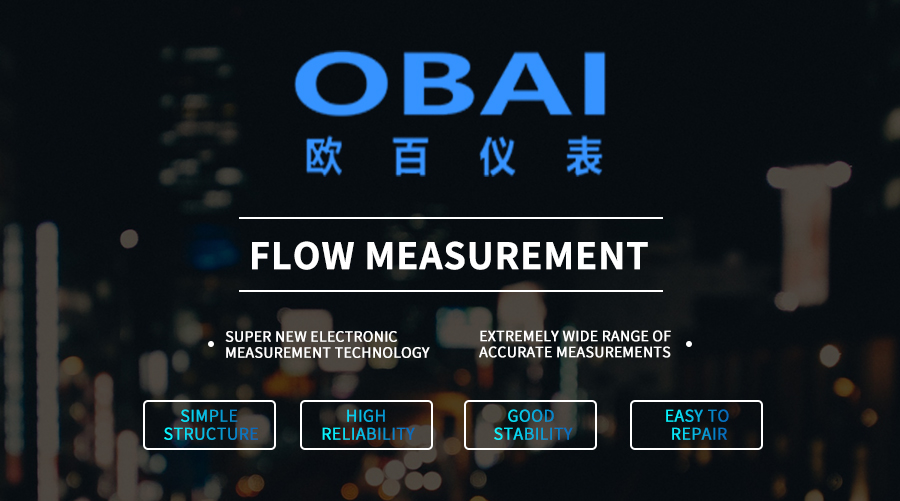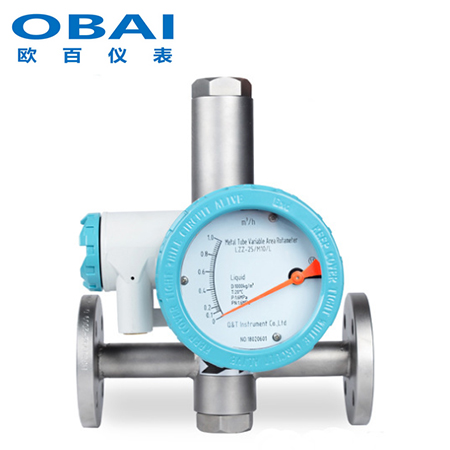 Metal rotor flowmeter
Wuxi oubai electromagnetic flowmeter is manufactured with the latest technology of contemporary electromagnetic flow and has the following characteristics:
Metal rotor flowmeter is a kind of variable area flowmeter. In a vertical conical tube which is enlarged from bottom to top, the gravity of the round cross-section float is borne by the liquid power, and the float can rise and fall freely in the conical tube. It moves up and down under the action of velocity and buoyancy, and after balancing with the weight of the float, it is transferred to the scale to indicate the flow through magnetic coupling. Generally divided into glass and metal rotor flowmeter. Metal rotor flowmeter is the most commonly used in the industry, for small pipe diameter corrosive medium is usually made of glass, due to the fragility of the glass material itself, the key control point is also useful for precious metals such as titanium rotor flowmeter material
Modular Modular concept design,Modular Modular design,Modular Modular concept design,Modular Modular,Modular Modular,Modular Modular,Modular Modular,Modular Modular,Modular Modular,Modular Modular,Modular Modular,Modular Modular,Modular Modular

1, the measuring range: water 2.5 ~ 100000 l/h (20 ℃)
2. Range ratio: 10:1
3. Accuracy level: 1.0, 1.5, 2.5
4. Working pressure: the maximum values of DN15, DN25 and DN50 (pn4.0mpa) and DN80 and DN100 (pn1.6mpa) are 10.0mpa and 6.4mpa respectively
5, medium temperature: - 40 ℃ ~ 300 ℃
6. Medium viscosity: DN15: vertical <5mPa·s (F15.1 ~ F15.3)
Vertical <30mPa·s (F15.4 ~ F15.8)
DN25: eta < 250 mpa, s
DN50 ~ DN150: vertical <300mPa·s
7, environment temperature, liquid crystal type: - 40 ℃ ~ 85 ℃
A pointer type: - 40 ℃ ~ 120 ℃
8. Connection form: flange (according to the standard DIN2501 or manufactured according to the flange standard provided by the user)
9. Instrument height: 250mm
10. Cable interface: M20*1.5
11. Power supply: 24VDC two-wire system 4-20ma or 85-265vac 50/60hz (far transmission)
12, alarm output: the upper or lower limit instantaneous flow alarm relay output (contact capacity of 5 a biggest @ 250 vac) or open collector output (maximum 100 30 VDC internal impedance ma @ 100 Ω)
13, pulse output: cumulative pulse output, minimum interval every 10 seconds a pulse (alternating) or every 50 milliseconds a pulse.
14. Liquid crystal display: double-row liquid crystal display, displaying instantaneous flow and cumulative flow.
15. Intrinsically safe and explosion-proof: Exia II CT4
16. Measuring tube material: 316 stainless steel (normal type) or lined with polytetrafluoroethylene (anticorrosive type)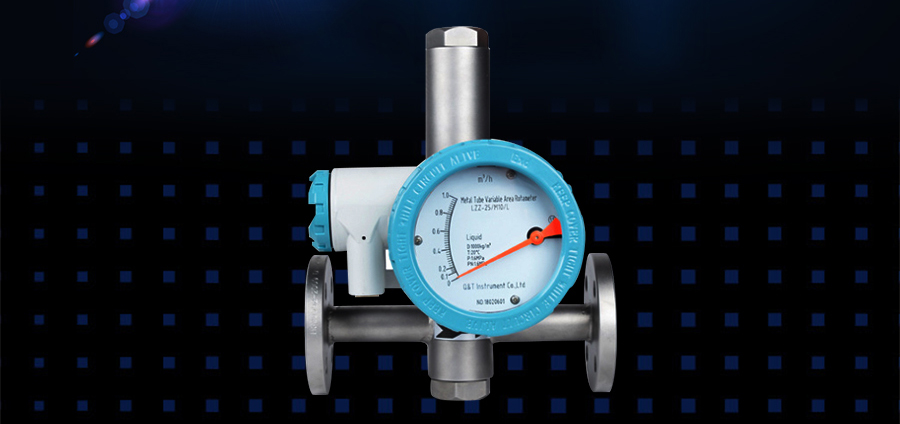 1. Suitable for small pipe diameter and low flow rate
2. Reliable work, small maintenance and long service life
3. Low requirements for the downstream straight pipe segment
4. A wide flow range of 10:1
5. In-place pointer indication is close to linear
6. Intelligent indicator with LCD liquid crystal display, can display instantaneous, cumulative flow, but also output pulse, output alarm
7. With temperature compensation
8. Local type, far transmission type, jacket type, explosion proof, corrosion resistance and other forms