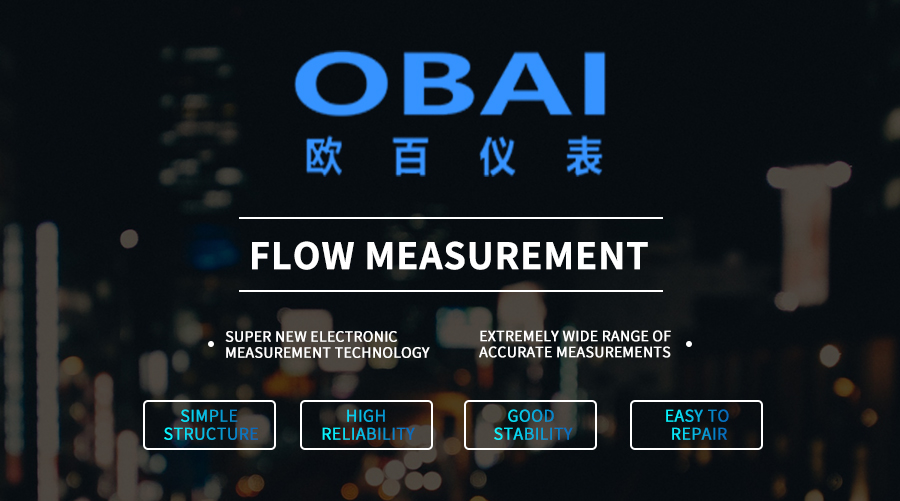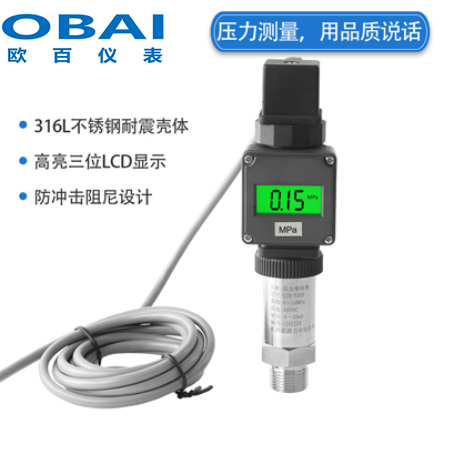 Liquid crystal digital display pressure transmitter
Digital display pressure transmitter adopts seamless welding structure, can be mass production, economic, reliable, with good adaptability, can be applied to a variety of complex environment, the product output in a variety of forms, pressure interface can be customized to meet your applicable needs. At the same time, digital display pressure transmitter with field display function, can more directly display the field pressure fluctuation.

| | |
| --- | --- |
| product name | Liquid crystal digital display pressure transmitter |
| Pressure range | -0.1···0~0.02···100Mpa |
| Power supply | 24VDC |
| output signal | 4~ 20mA、0~10mA、0~20mA |
| Precision grade | 0.1、 0.3、0.5 |
| Overload level | 200%FS |
| Zero drift | ±0.03%FS/℃ |
| environment temperature | -40~80°C |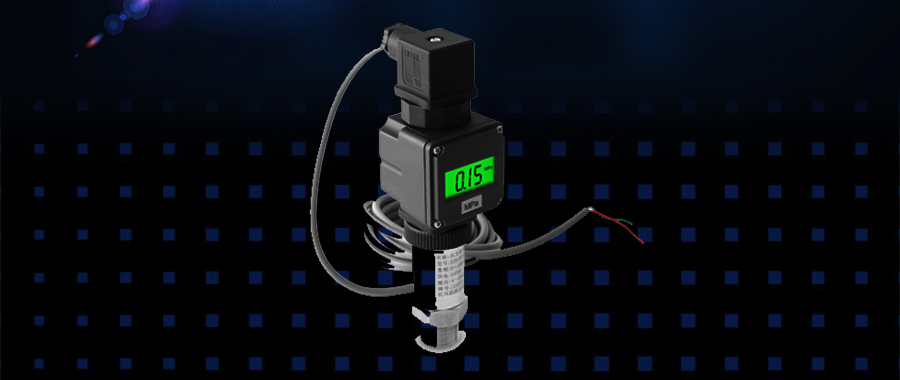 To deal with complex industrial control site, optimized circuit, even if the power supply reverse connection will not cause damage to the instrument, but also with overload protection, overvoltage or overcurrent can calmly deal with.
For special industrial sites, such as constant pressure water supply, air compressor, etc., the vibration is relatively strong, sin-px300 adopts integrated stainless steel structure, more robust and shockproof, effective protection of internal components.