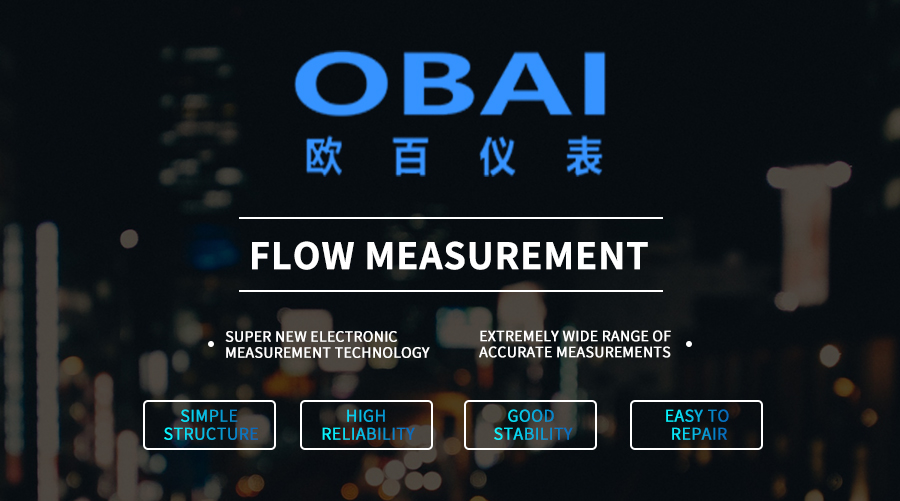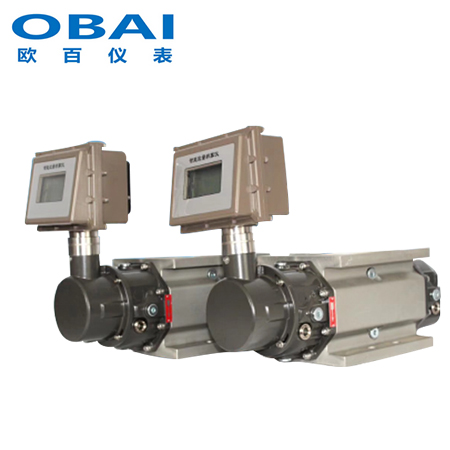 Gas roots (waist wheel) flowmeter
OBLQ series gas roots (waist wheel flowmeter is our new research and development of the third generation of roots gas flowmeter, reference in the advanced concept of aviation technology combining the theory of fluid mechanics, electromagnetism and so on by itself to set temperature, pressure, flow rate sensor is developed and in the integration of intelligent flow totalizer.especially for a new generation of high precision, high reliability of gas precision measuring instrument, has a good performance of low and medium voltage measurement, a variety of signal output, OBLQ series gas roots (waist wheel flowmeter can become a kind of special excellent precision measuring gas accumulation quantity of meters commercial trade.
It is widely used in the measurement of urban gas pipe network, industrial gas, gas regulator stations and energy management. It has been exported to southeast Asia, the Middle East, Russia, India, Pakistan and other countries, and its product performance has reached the international leading level.
Our company is committed to providing high reliability products for customers. OBLQ series with extremely low initial flow rate, great wide range ratio, excellent precision and stability has been widely praised by gas users, and has a number of patent technology, the product has obtained the national explosion-proof certificate, explosion-proof mark for ExiallCT6GB (intrinsic safety type)

Meter diameter

25mm、40mm、50mm、80mm、100mm、150mm

Nominal pressure

0.6MPa、1.6MPa

Compensation mode

Temperature and pressure double compensation

output signal

Pulse, 4-200ma, RS485, IC card signal

Communication protocol

MODBUS-RTU、HART(customize)

Power supply

External power supply: 24VDC dc battery power supply: 3.6v lithium battery

Conditions of use

Medium temperature: - 20 ℃ to 80 ℃ ambient temperature: - 30 ℃ to 60 ℃

Relative humidity: 5%-90% atmospheric pressure: 86kpa-106kpa

Protection grade

IP65、IP67

Explosion-proof grade

Ec d IIC T6 Gb

Applicable medium

Natural gas, compressed gas, nitrogen and other medium and low velocity gas

Range ratio

1:10--1:20

precision

1.0、1.5

texture

Aluminum alloy

Product standard

JB_T 7385-2015

Production and installation direction

Vertical mounting, top in, bottom out


1. Wide range: according to different specifications and grades, the highest range can reach 1:21.6, leading domestic counterparts.
2. Low starting flow: according to different specifications and grades, the minimum starting flow can reach 0.04m /h.
3, high precision, high repeatability: the general level up to 1.5. High grade up to 1.0, 0.5; It has good long-term precision stability and repeatability stability.
4. Small pressure loss: according to different specifications and grades, the pressure loss is 0.08kpa-0.58kpa.
5, highly integrated, leading technology: the use of advanced microcomputer technology in high-performance integrated chip, the machine is powerful, stable, superior performance long-term use without drift.
6. Compact structure: pressure sensor, temperature sensor and flow sensor are all built in, making the structure more compact.
7. Multi-segment broken line correction: according to the flow frequency signal, the instrument coefficient can be automatically corrected in 10 segments to improve the wide range and high precision of the instrument.
8, complete data storage function: the world's advanced data storage chip, save user parameters, manufacturers parameters, timely data storage function, can prevent sudden power loss of data, in the state of power failure, internal parameters can be permanently saved.
9. Large LCD displays instantaneous and cumulative flow, temperature, pressure, standard condition value and working condition value.
10. It can be used in conjunction with the IC card controller of the company to realize the prepayment function (paying before using gas).
11. It can be combined with our intelligent LNG\ CNG gas station management system
12. Various types of signal output (provided as required) :
1) working condition pulse signal (standard configuration)
2) standard volume volume signal of IC card (connected with IC card controller)
3) (4-20) mA standard analog signal
4) rs-485 communication interface (optional, digital communication goods are required to be connected to the remote IC card controller of the company's network version)
5) according to user needs, GPRS network function can be provided to realize low-cost, long-distance and unlimited real-time data transmission, remote meter reading, remote monitoring of the flow meter running state, battery power and other information, and remote maintenance of the flow meter.