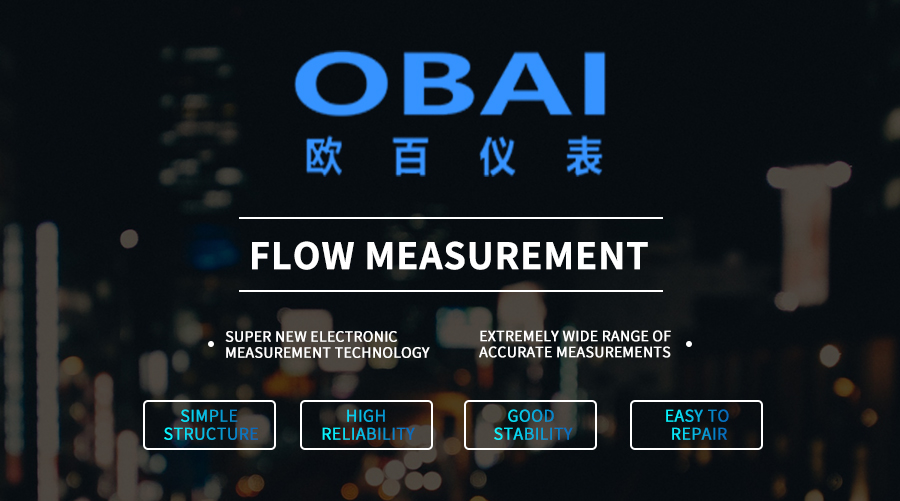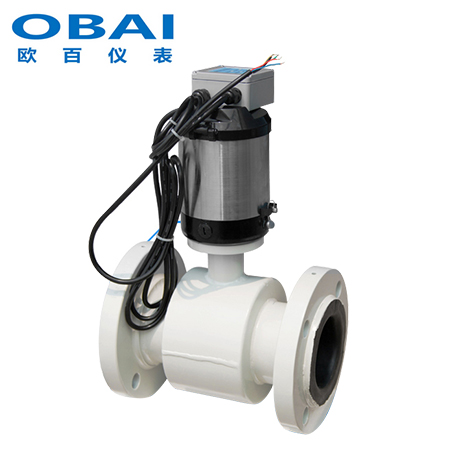 Battery-powered electromagnetic flowmeter
Battery powered electromagnetic flowmeter features:
1. Designed for the water industry to meet the needs of urban water supply and ensure accurate water price calculation, it is widely used in urban water supply (cold water), urban heating (hot water), sewage treatment, water conservancy engineering and other industries. No water quality interference, no winding, no blockage, almost no pressure loss, long-term reliable continuous work. Especially suitable for large flow heating.
2. The use of special design of the sensor system of excitation system and intelligent, and adopted the 16-bit embedded amd processor power consumption, quantity of full digital signal processing, work stability, high measurement precision, strong anti-interference ability, realize the automatic two-way flow measurement, the instantaneous flow, direction, the accumulative total, according to the diagnosis of fault alarm, GSM/GPRS wireless data remote transmission, and other functions, the user through the powerful GSM/GPRS wireless remote management software system can realize traffic data remote transmission, storage, and other functions. And can achieve 3.6v /12V or 220V multi-way power supply automatic switching.
3. On the basis of accurate measurement, the instrument and control part are integrated to realize automatic cut off and connected operation of pipelines. The intelligent electric control valve moves slowly when it is opened to avoid excessive liquid flow rate and damage to the instrument itself to prevent the occurrence of dangerous accidents. The opening of the valve requires the user to pay in advance. When the user's balance is insufficient, the system will automatically send a message to the user's mobile phone, prompting the user to recharge as soon as possible. When the user has no balance, the system automatically sends instructions to close the valve and cut off the pipeline. After the user recharge, the valve will open automatically and connect the pipeline.
4. Electromagnetic flow meter is the best choice for large water users to upgrade their measurement
Water is a precious and non-renewable resource, which needs to be effectively measured and controlled when energy saving and consumption reduction is advocated. Accurate and fair measurement and effective supervision and control are the basic means to save water and reduce waste. The most direct way for water supply enterprises to improve economic benefits is to implement accurate and fair trade measurement, realize large user measurement and monitoring, and implement regional measurement method to reduce leakage. Battery-powered electromagnetic flowmeters provide the simplest and most direct means of achieving the above objectives.
In the pipe network water supply, more and more flow meters are used in the household metering and regional metering systems to reduce the leakage rate. In order to realize leakage monitoring in pipe network, it is necessary to monitor at night when water consumption is low.
It can provide bidirectional high precision measurement and is an ideal flowmeter for leakage detection. At the same time, excellent repeatability ensures that only true flow mutations are detected.

type
size

(mm)

Flow range (m3/h)

CAL

(mm)

CAL

(mm)

Flow range

(m3/h)

LDE15
DN15
0.32-6.36
DT--LDE/LCD450
DN450
286.13-5722.65
LDE20
DN20
0.57-11.30
DT--LDE/LCD500
DN500
353.25-7065.00
LDE25
DN25
0.88-17.66
DT--LDE/LCD600
DN600
508.68-10173.60
DT--LDE32
DN32
1.45-28.94
--LDE/LCD700
DN700
692.37-13847.40
DT--LDE40
DN40
2.26-45.22
DT--LDE/LCD800
DN800
904.32-18086.40
DT--LDE50
DN50
3.53-70.65
DT--LDE/LCD900
DN900
1144.53-22890.60
DT--LDE65
DN65
5.97-119.40
DT--LDE/LCD1000
DN1000
1413.00-28260.00
DT--LDE80
DN80
9.04-180.86
DT--LDE/LCD1200
DN1200
2034.72-40694.40
DT--LDE100
DN100
14.13-282.60
DT--LDE/LCD1400
DN1400
2769.48-55389.60
DT--LDE125
DN125
22.08-441.56
DT--LDE/LCD1600
DN1600
3617.28-72345.60
DT--LDE150
DN150
31.79-635.85
DT--LDE/LCD1800
DN1800
4578.12-91562.40
DT--LDE/LCD200
DN200
56.52-1130.40
DT--LDE/LCD2000
DN2000
5652.00-113040.00
DT--LDE/LCD250
DN250
88.31-1766.25
DT--LDE/LCD2200
DN2200
6838.92-136778.40
DT--LDE/LCD300
DN300
127.17-2543.40
DT--LDE/LCD2400
DN2400
8138.88-162777.60
DT--LDE/LCD350
DN350
173.09-3461.85
DT--LDE/LCD2600
DN2600
9551.88-191037.60
DT--LDE/LCD400
DN400
226.08-4521.60
Code name
Electrode materials
K1
316L
K2
HB
K3
HC
K4
Ti
K5
Ta
K6
Platinum alloy
K7
Stainless steel coated with tungsten carbide
code
Lining material
C1
Ptfe F4
C2
Polyperfluoroethylene propylene F46
C3
Polyfluoroethylene FS
C4
Polystyrene rubber
C5
Polyurethane rubber
code
function
E1
0.3level
E2
0.5level
E3
1level
F1
4-20Madc,load≤750Ω
F2
0-3khz,5v active, variable pulse width, high effective frequency output
F3
RS485 interface
T1
ambient temperature
T2
High temperature type
T3
Ultra high temperature type
P1
0.6MPa
P2
1.0MPa
P3
1.6MPa
P4
4.0MPa
D1
220VAC±10%
D2
24VDC±10%
J1
Monomorphic structure
J2
Fractional structure
J3
Explosion-proof type structure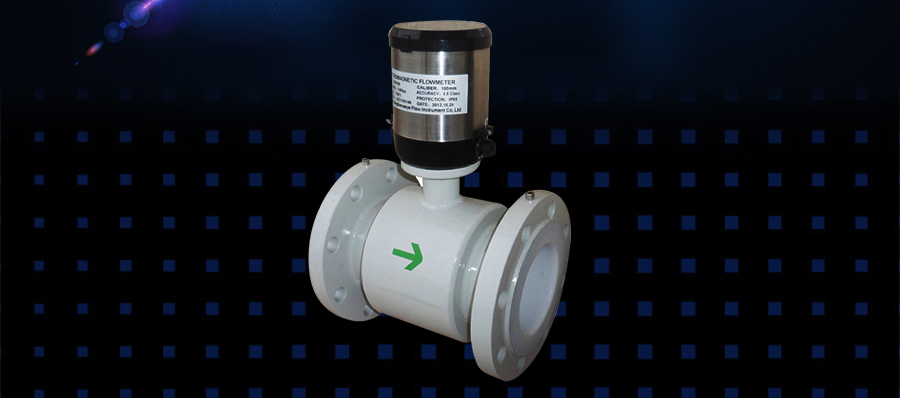 The measurement accuracy is not affected by fluid density, viscosity, temperature, pressure and conductivity.
The measuring pipe has no obstruction, no moving parts and no pressure loss.
The solenoid flow sensor can be well grounded with grounding electrode.
Electromagnetic flow sensor adopts advanced processing technology, so that the instrument has a good ability to resist negative pressure.
Full digital processing, strong anti-interference ability, reliable measurement, high accuracy.
High definition backlight LCD display, full Chinese menu operation, easy to use, easy to operate, under strong light goods night can read clearly.
With two-way flow, two-way total cumulative function, current, frequency with two-way output function.
The measuring precision of the instrument system is high and the range of use is wide. It can not only be used for the measurement of sewage, cement slurry and ore slurry, but also for the measurement of the flow rate of strong acid and strong alkali liquid.
Converter output powerful: not only with 4-20ma, pulse output, but also with RS485 or RS232, HART and other digital communication and GPRS wireless data remote transmission.