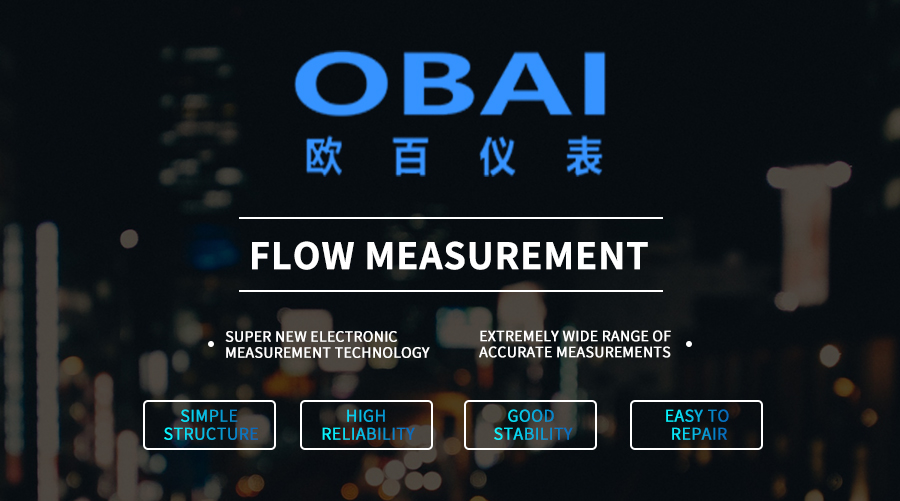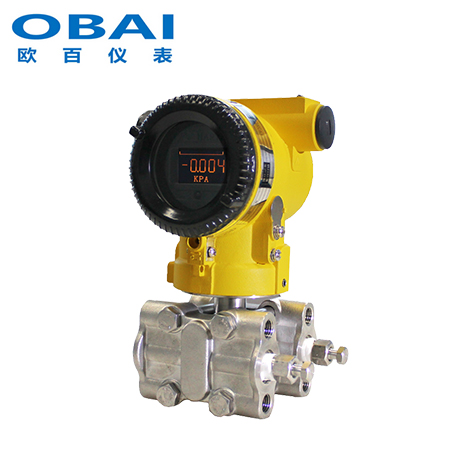 Single crystal silicon intelligent transmitter
OB3051S DP differential pressure transmitter is used to measure liquid level, density, pressure/differential pressure and flow of liquid, gas or steam, and then convert it into 4 ~ 20mADCHART current signal output. OB3051S can also communicate with OBT375 handheld terminal or OBM100 remote controller to set parameters and monitor process.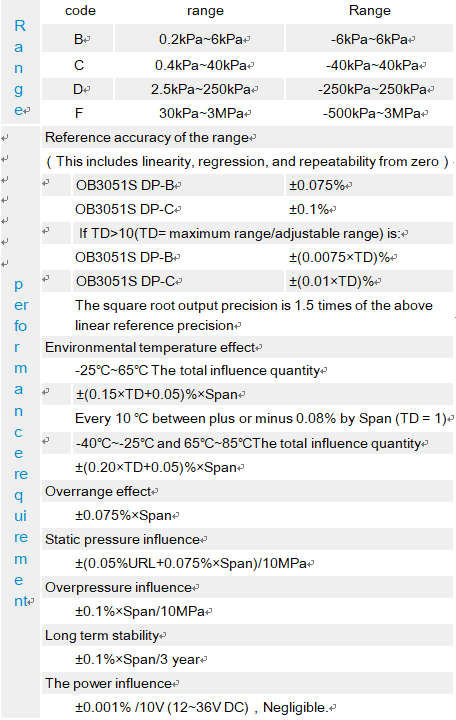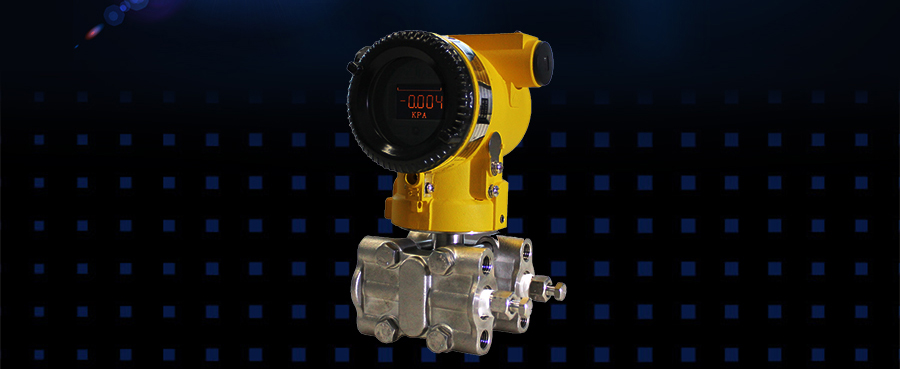 Differential pressure transmitter center sensing unit adopts the world's leading high-precision silicon sensor technology, accuracy of 0.075%, up to
Platinum grade accuracy of 0.05%
Differential pressure transmitter adopts the world's leading double overload protection diaphragm patented technology, the highest accuracy of up to 0.075%.
Working pressure of differential pressure transmitter is divided into 16 MPa, 25 MPa and
40MPa third gear, one-way overload pressure up to 40MPa;
Differential pressure transmitter optional package static pressure sensor, can be used in the field
Static pressure measurement and display, can also be used for static pressure compensation, static pressure performance is excellent, static pressure error is optimal;
Plus or minus 0.05% or less / 10 mpa;
Sensor internal integration of high sensitivity temperature sensor, transmitter temperature performance is excellent, the best 0.04% /K;
All stainless steel 316L silicone oil filling welding sealing structure;
Micro range gauge pressure/absolute pressure transmitter using the world's leading no transmission
Pressure loss overload protection diaphragm patented technology, one-way overvoltage up to 7MPa, that is, 1166 times full range;
Stable and reliable, long-term drift of 0.1%/3 years, 10 years maintenance-free;
Extremely wide measuring range of 100Pa ~ 60MPa (up to 60MPa);
* adjustable range ratio up to 100:1;
* EMC conforms to GB/T 18268.1-2008 standard;
U far eastone transducer adopts the most advanced patent technology, ultra high temperature can be applied to 400 ℃ high temperature measurement occasions;
Covering the whole series of sanitary design technology, the application range is very wide.